Last week, Perfect Day Media, acquired by Pophouse in 2021, is launching its first podcast book, a hybrid format where audiobook meets podcast and audio drama. The podcast book, published in Swedish, is an adaptation of the manuscript to Until everyone dies (Tills alla dör) — an acclaimed non-fiction book by journalist Diamant Salihu published in 2021 about gang crime in Sweden. The story revolves around the bloody conflict between two gangs based in the housing projects around Järvafältet in the northern parts of Stockholm, leading to more than ten murders in just a few years.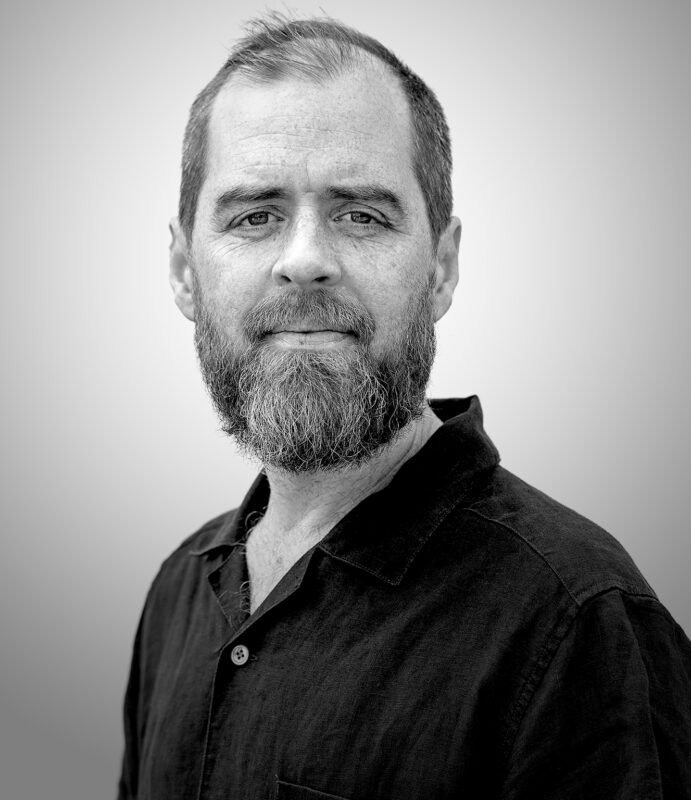 Johan Dahlberg is the producer of the project. Except for Perfect Day's own founders Hannah Widell and Amanda Schulman, Johan has been working at the company for the longest time. As Perfect Day head producer, he has been part of developing some of the most popular podcasts in Sweden, the country in the world where podcasts are most popular, according to a recent survey by Statista. A former teacher and army sergeant educated as interrogator in Russian at the Swedish Military Interpreter Academy, Johan is today arguably Sweden's most well-merited podcast producer.
You have been working at Perfect Day for a long time, closely following and certainly driving the development of podcasting in Sweden, which is one of the world's most developed podcast markets in terms of listening, commercialisation and creativity. This is your first podcast book. How big potential do you see in this format?
"I see a pretty big potential. This is a perfect match of audiobooks, podcasts and audio drama. I think, especially, it will fit perfectly for a younger audience that is already comfortable with the podcast format. The podcast book will be a great shortcut to written literature."
How would you define the format — how does it differ from audiobooks or podcasts?
"The podcast book is a distilled form of an audiobook, where you take the audio story and add sound design, music, sound effects… you make it more like a movie, almost. It's a podcast more in a technical sense, the podcast has given the technical solution rather than the content format. The podcast book is the perfect example of when 1+1 becomes 3."
How, creatively speaking, did you translate the original Until everyone dies manuscript into a podcast book?
"I read the book several times, I tried to read it with my ears so to speak. I highlighted the sections that were suitable for sound drama. This is a remarkable piece made by Diamant Salihu, but the mission was as I said before to make a distilled, shortened version, so I tried to remove sections in the same way as I highlighted audio-friendly material. I removed bits that were not as critical for the story and that weren't so easy to sound-design."
Can you tell us more about your recipe for producing and editing podcasts? Which principles do you follow in your craft?
"Sometimes when I allow myself to be a little bit pretentious, I see myself as a composer of music. There are similarities between music, radio journalism and podcasting, with rhythm, timing and storytelling with sounds. And I like the definition of music, that music is a sculpture of time. I would like to see my work as a sculpture of time. But in podcasting it is more important that the information in the story comes through. The difference between music and podcast is of course the speaking, simply that the text always has prioritised above effects and sounds. So in our case we start with the conversation or the text."
How would you describe the development of podcasting from a producer's perspective, what has happened and what do you think will?
"Five, six years ago we were like a junior rock band in our parent's garage. It was very simple and very rough. Still today, a bit of the charm of a regular podcast is that it is rough, that you can listen to people you like in an intimate way. We are getting closer to radio, and we might go even further than the radio format to almost a cinematic form for sound. We already see that more effort and a lot more work is put on sound design and editorial work. The production value is much higher now, it's been changing fast. Now we see a lot of experimental formats and commercial formats where you take advantage of the obviously big interest in podcasts. We will amplify formats further than traditional radio has gone."
What do you want to tell the Swedish-speaking listeners interested in this new podcast book?
"First, I hope that listeners will find an additional depth of the story that will add something to Diamant's great book. In more detail, I think we have found sound snippets that will give more information and new nuances to some of these horrible events. The music and the sounds will elevate the story."
Until everyone dies is available in Swedish at Spotify and other audio streaming platforms.